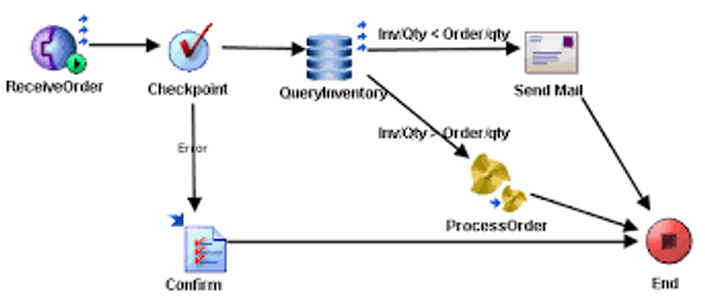 TIBCO BW 5.x Development
Development Course + Admin Overview | 50+ Live Recorded Sessions | 5+ Case Studies | Certified Faculty | Lifetime Tech Support
Message from your trainer ....
This is more than 48 Sessions (where duration of each session is 1-1.5 Hr) course. It is fully practical course not boring slidepack oriented training. I am sure you will love it.
Regards,
SAM J ([email protected])

Certified Professional

TIBCO | Mulesoft | Salesforce | Java

Call/Whats App - +91 98 604 98 051

" This Course was really helpful for me!"
- Nupur Gupta, Tibco Developer, Wipro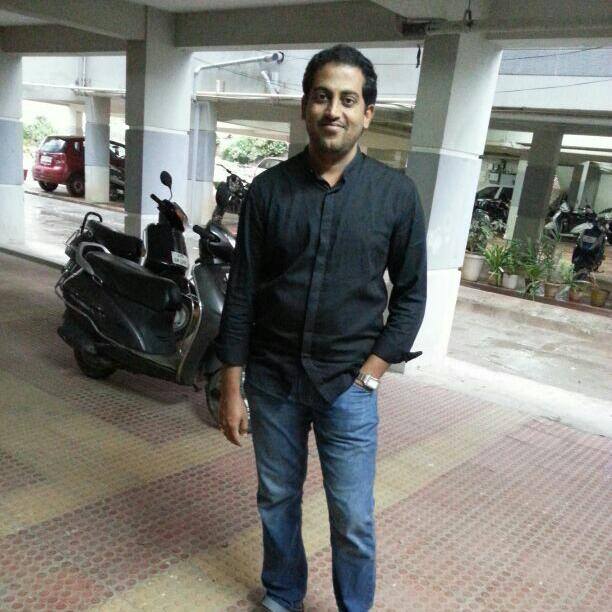 "Hey Sam,
Its all your teaching that is making my learning more interesting and enthusiastic.
I should also thank you for explaining me each and every topic in clear manner, and you made my work simpler and understandable, since I need not refer to the topics again which I dont know like adapter, difference between xml and html, etc.
And also for giving me a wonderful opportunity to go through the recorded sessions. I am very very happy about this.
I promise that I will give my cent percent active participation in all the coming sessions also.
I learned a lot of new things from these sessions, I was very satisfied with what I had learnt till now. This all credit goes to you.
I wish to be your student in all my future learnings."
- Venkatesh Sripada, Sr Software Engineer, Hyderabad

"Hi Sam,
Thanks you for being a good mentor and for guiding me on the right path.
Your mentor ship and suggestions are highly remarkable. I really appreciate the way to helped
me how to stand my ground and have the kind of career that I can be proud of. I count myself lucky
for having had your mentor-ship.
I salute you for your tenacity of purpose and outstanding leadership qualities. I will remain forever
grateful."
- Vijay Prakash, Technical EAI Manager, Bangalore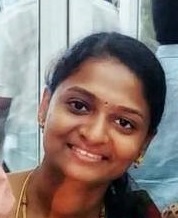 "Excellent Training with many real time examples for each exercise. It is very useful course for me. Its very well organized and explain each and every question which I asked without hesitation. Extremely satisfied with the training."
- Kiruthiga N, Tibco Developer

Your Instructor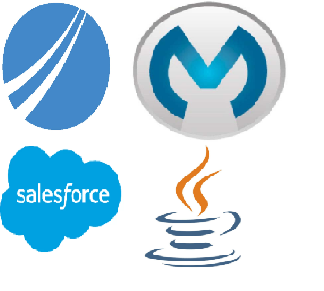 Sam has overall 17+ years of experience in IT Industry. This experience is primarily in Consultancy, Mentoring & Training.
He could get opportunity to train 7000+ IT Professionals with diversified profiles like Architects, Designers, Programmers, Testers, Support Engineers, Project Managers. He taught them TIBCO, Mulesoft, Salesforce, Java and related technologies. Apart from this, Sam also conducts training in UML, OOAD, Design Patterns etc core areas.
Sam has been awarded with industry reputed certification in TIBCO BusinessWorks (100% score) & TIBCO AMX BPM.
He has trained 2000+ academic students of UG (Under Graduate) & PG (Post Graduate) programs of various universities in India (North Maharashtra University, Pune University, BITs Pilani) . He taught them courses like VB, VC++, C++, Data Structures, Design and Analysis of Algorithms, Object Oriented Programming, Java, J2EE, Windows SDK Programming, Software Engineering.
Sam also has published his research papers on various subjects like 'Cyber Crime' etc. in various National Conferences.
Currently He has associated with various Multi-National Companies to conduct Corporate Trainings and Mentoring Programs for their professionals.
Sam holds expertise in various products, platforms and technologies. Few of them are highlighted below,
TIBCO (BW 5x/6x, BE 5x, Spotfire, iProcess, MDM, AMX BPM)

Mulesoft (3x/4x)

Salesforce (Admin, Development, Lightning)

Java (Core & Advanced)

Oracle SQL, PL-SQL
Frequently Asked Questions
Q: How long can I access this course?
I never ever revoke your course access. Once it is given, it will be with you lifelong!! It does not have any expiry date.
Q :Can I check out some sessions before I enroll?
Yes, definitely.Go to course page and you will see some sessions are available in Preview mode.You can very well go thru 4-5 sessions and then if you feel you are comfortable with my teaching style, then only you decide about enrolling for the course.
Q: What is this mentoring program?
I don't believe in only selling videos.On top of that, I believe in remain as your facilitator in your whole learning process.I am always approachable for you (Mail, Text Message or calls).
You can raise doubt on our interactive platform and your will get response on your queries.
Q:While going thru sessions if I have any doubt, how can I ask that to faculty?
Below every session, there is option to comment on that respective session.You can use this feature to ask your doubt.Immediately I will get notification whenever you post any comment, I can answer it immediately.
Q: How I will do assignments after enrolling for this course?
There are session which practically demonstrate hands-on part.Follow these sessions and do hands-on on your own machine.
There are many challenges also available, which you can complete and upload snapshot of your project design as Comment on respective challenge.
Q: Whenever I complete any session, by any way can I report that in system?
Yes, whenever you complete any session, just comment as 'Completed' on that session.
Q: Is this course static? Contents are never changing in this course.
No, I always enhance the course.I used to keep adding some value added sessions, artifacts, Interview Questions kind of artifacts in system.
Q: Apart from commenting in the system, can I send message to trainer on Whats app/Mobile or any other medium?
Absolutely Yes, all avenues are available with you like whats app, Google Hangout, phone call,Online Chat facility on this site.You may use any of the medium.I would suggest comment in the system as other people also get benefitted with your queries.
Q: If I can not access any course session , to whom I can contact?
You may send your concern to me at [email protected] or on whats app.
For any other question, feel free to reach out to me on 98 604 98 051 or [email protected]
Q: Will I get Job Support when I purchase this course?
You will get support related to course contents. Doubts solving and assignments discussion can happen on existing course contents. Job Support is considered as different assignment altogether.